InterCHARM Korea 2023
Experience the Pinnacle and Unmissable Beauty Affair in Korea!
August 30th (Wednesday) - September 1st (Friday), COEX, Seoul
InterCHARM Korea stands as an unparalleled stage for global brands to connect with purchasers, distributors, and vendors, facilitating business growth within the thriving beauty arena.
Uncover novel prospects and foster valuable connections across Asia, spanning every facet of the worldwide beauty domain.
Onuge is shining at InterCHARM Korea 2023!!!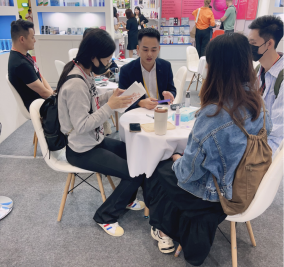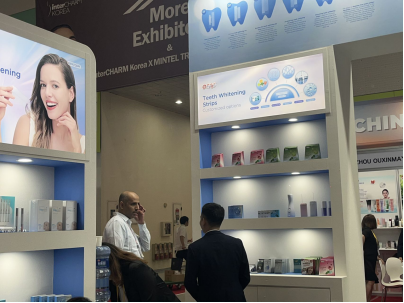 Onuge's booth has been a huge hit at the exhibition, drawing crowds of enthusiastic visitors. Its products have captured the attention of attendees, making it one of the most popular destinations on the show floor. Onuge's well-designed booth layout and welcoming staff have contributed to its widespread appeal, creating a buzz of excitement that continues to grow throughout the event. With its outstanding performance, Onuge's booth has truly become the highlight of the exhibition.
Founded in 2005, Onuge boasts over two decades of expertise in OEM/ODM services for teeth whitening and personal care items. Our core focus is on the research, development, and manufacturing of oral care products, encompassing a range that includes teeth whitening strips, teeth whitening pens, teeth whitening powder, whitening kits, and whitening lights. We accommodate tailored flavor and ingredient preferences, ensuring alignment with health and safety standards, all while maintaining rigorous oversight throughout the entire production process. Presently, we have a staggering daily production capacity exceeding 2,000,000 dental strips, contributing to annual sales totaling $28 million.

Alcohol Free Teeth Whitening Strips have gained popularity among the general population because they effectively eliminate a significant portion of the bacteria in your oral cavity, leaving your mouth with a refreshing sensation. Nevertheless, it's important to recognize that maintaining a balance of both beneficial and harmful bacteria in your mouth is vital for proper respiration. An imbalance of bacteria can result in undesirable breath.
PAP Teeth Whitening Residue Free Strips consists of no hydrogen or urea, peroxide and also for that reason almost completely removes the heat/cold sensitivity connected with various other whitening strips. Gum tissue irritability is also significantly decreased.
Dissolving Teeth Whitening Strips dissolve in the mouth, leaving less waste, and also have an enjoyable flavour.