The Future of Teeth Whitening Strips: Trends and Innovations in Oral Care
Hold the trends, and start a teeth whitening business!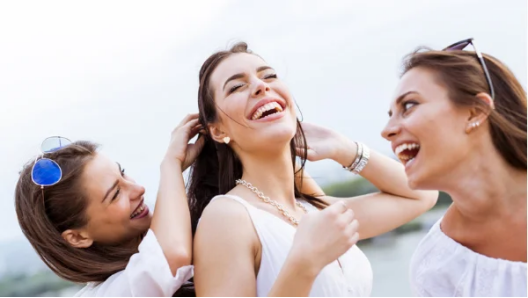 Good oral hygiene is crucial for overall health, and the oral care industry is constantly evolving to meet the demands and preferences of consumers. With advancements in technology, changing consumer behavior, and emerging trends, the industry is experiencing significant changes that will shape the future of teeth whitening strips. In this article, we will explore the latest trends and innovations in the oral care industry specifically related to teeth whitening and how they are impacting the market.
Personalization: As consumers become more aware of the importance of oral health, personalization has become a prominent trend in the industry. Companies are now creating teeth whitening strips that cater to individual needs, such as strips for sensitive teeth or specific formulations for those undergoing orthodontic treatment. By offering customized solutions, companies are meeting the diverse requirements of consumers and enhancing their teeth whitening experience.
Natural and Organic Products: There is an increasing recognition of the significance of natural ingredients in oral care, and this has resulted in a growing demand for natural and organic teeth whitening strips. Consumers are seeking products that are free from harsh chemicals and are environmentally friendly. In response, companies have introduced natural teeth whitening strips that utilize gentle, plant-based ingredients to effectively brighten teeth without compromising oral health.
Smart Toothbrushes: The popularity of smart toothbrushes, which connect to smartphones, is on the rise. These innovative toothbrushes provide real-time feedback on brushing techniques and track the frequency and duration of brushing. In the context of teeth whitening, smart toothbrushes can assist users in optimizing their oral care routine, ensuring that they achieve the best results from their teeth whitening strips.
Advanced Teeth Whitening Products: Teeth whitening has long been a sought-after cosmetic dental procedure, and the trend is growing as consumers desire a radiant and healthy smile. In response, companies are introducing new and improved teeth whitening products to the market. Teeth whitening strips are becoming increasingly popular due to their affordability and ease of use. These strips are designed to effectively remove stains and discoloration, providing users with noticeable results and a brighter smile.
E-Commerce: The convenience and competitive pricing offered by online platforms have fueled the growth of e-commerce in the oral care industry, including teeth whitening products. Consumers are increasingly turning to online channels to purchase their oral care products, including teeth whitening strips. Recognizing this shift in consumer behavior, companies are investing in their online presence and digital marketing strategies to reach a wider audience and provide seamless purchasing experiences.
The oral care industry is continually evolving to meet the needs of consumers, and the trends and innovations discussed in this article highlight the changes taking place specifically in the teeth whitening segment. As technology advances and consumer preferences evolve, the industry will continue to adapt and innovate to deliver effective and convenient teeth whitening solutions. With personalization, natural ingredients, smart toothbrushes, e-commerce, and advanced teeth whitening products, the future of teeth whitening strips looks promising.
According to market research, the global oral care market is projected to reach $54.9 billion by 2026, growing at a CAGR of 3.1% from 2021. Technological advancements in dental care have led to the development of more efficient and effective oral care products. The rising trend of preventive healthcare has encouraged individuals to invest in oral care products, including teeth whitening strips, to maintain their oral health. Increased disposable incomes and growing awareness about the benefits of oral care products have further fueled the demand for these products.