pap strips teeth whitening
What is Phthalimide Peroxycaproic Acid (PAP+)?
Phthalimideperoxycaproic acid, also known as PAP+, is a synthetic organic peroxyacid primarily used as a bleach activator. PAP is safe alternative to peroxide. Most laundry detergents contain PAP to help keep your clothes as white and bright as possible. PAP+ has also long been used as an ingredient in hair dyes, but scientists have recently realized that it can also be used to whiten teeth. After all, hair and teeth are made of the same organic compounds and proteins, so PAP+ works on both It makes sense.
Today, you can find PAP+ in some toothpastes, mouthwashes and whiting strips, but dentists are starting to use it in their own offices too. PAP+ is most effective when used by a professional, but if you want to avoid costly dental exams, or if you're looking for something to keep your teeth sparkling, PAP+ may be a viable option. PAP has been clinically proven to be as effective in tooth whitening as hydrogen peroxide. Onuge is one of the companies that offers PAP+ as the main whitening ingredient in their teeth whitening products.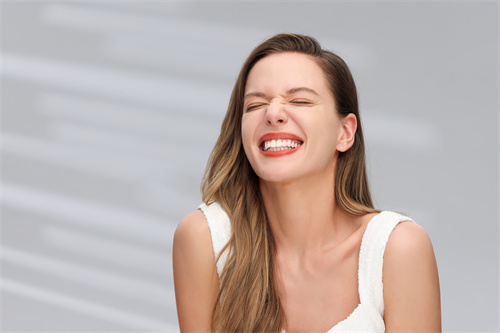 ---
Hydrogen Peroxide vs PAP+
PAP+ is a relatively new tooth-whitening ingredient, but hydrogen peroxide has been around for a long time. When it comes to PAP+ vs hydrogen peroxide, hydrogen peroxide has been found to be the safer and more reliable tooth whitening option. It has the ability to easily enter teeth to break down complex molecules and stains, leaving your teeth brighter and more radiant.
In addition, hydrogen peroxide also has the ability to kill a variety of germs. This keeps your mouth healthy, reducing bad breath and other oral health problems like gingivitis and cavities. Proven to be safe and effective, hydrogen peroxide is trusted by dental professionals as the gold-standard active whitening ingredient. Not only does hydrogen peroxide cleanly break down into harmless oxygen and water when whitening, but it also requires relatively low concentrations to effectively whiten teeth, unlike some other whitening actives that require higher concentrations to cause sensitivity.