Activated Charcoal Teeth Whitening Powder
Our teeth whitening powder is made from 100% natural ingredients. The strong absorption ability of Activated Charcoal functions as teeth whitening, antibacterial, and detoxifying agent. Using natural active teeth whitening ingredients whiten tooth with no sensitivity. Fast whitening result, for best results use a twice a day for 30 days.
Item Name
Activated charcoal teeth whitening powder
Brand
Onuge or Private your label
Usage
Daily use with toothbrush
Net Weight
30g (15g/40g/50g/60g/80g/100g is available)
Active Ingredient
Activated Carbon
Active Result on
Remove Stains of smoking, coffee, tea, drink. Whitening Teeth By Daily Use
Shipping Method
DHL, UPS, FedEx, Air Freight, Sea Freight
Service
OEM is Available
Our Advantages
1. Factory certified by GMPC, ISO 22716, BSCI & SMETA 4P
2. Products certified by FDA, CE, CPSR & MSDS
3. Professional R&D team
4. Fortune 500 brand's OEM factory
You can contact us to get all the details above.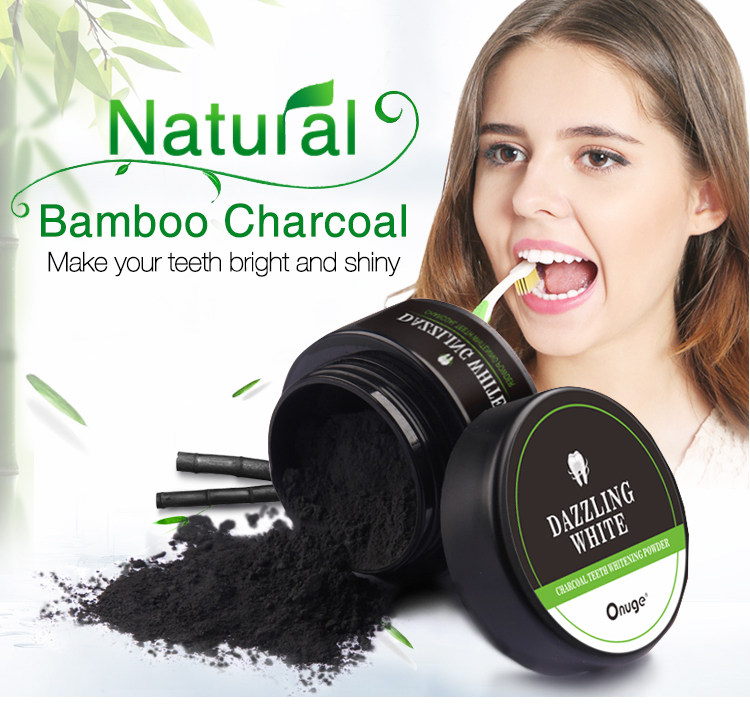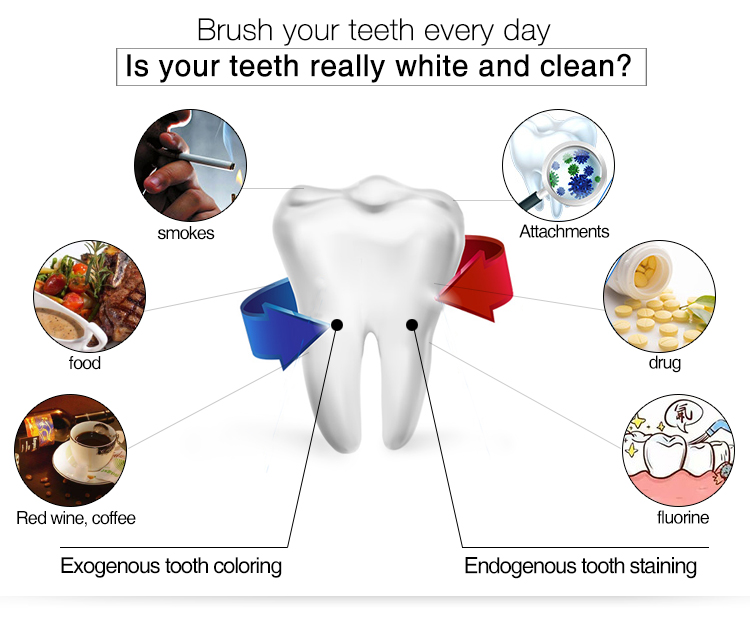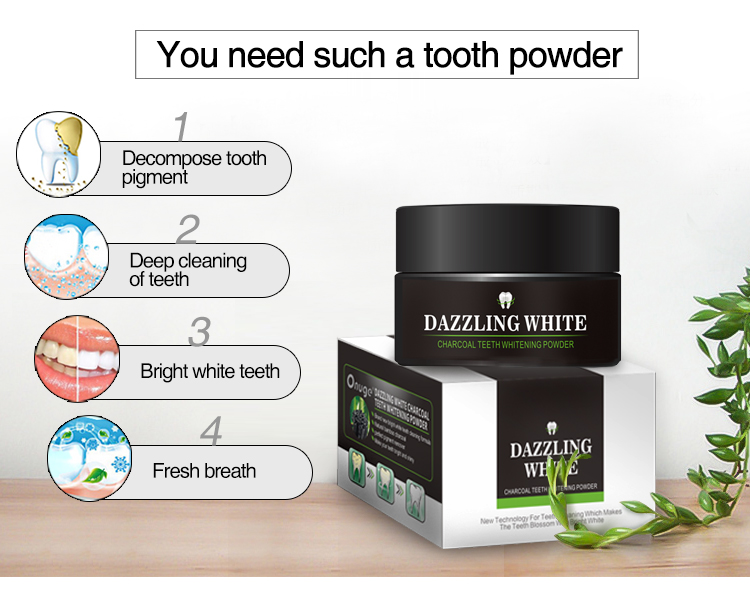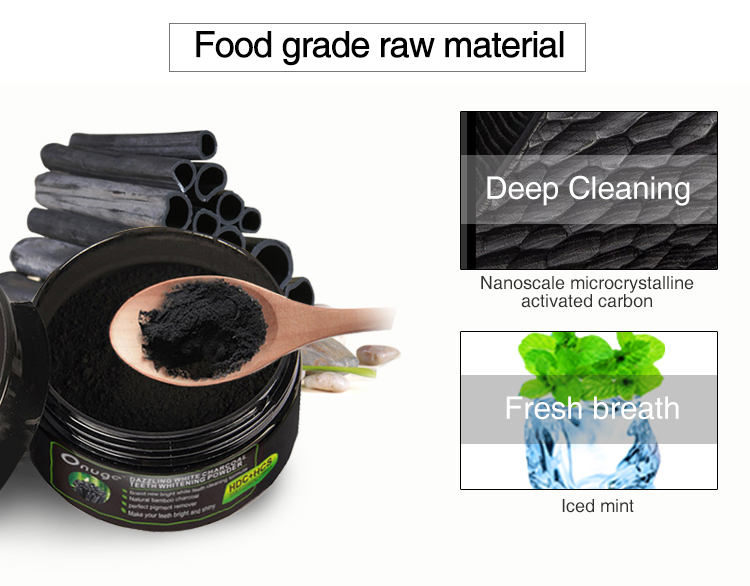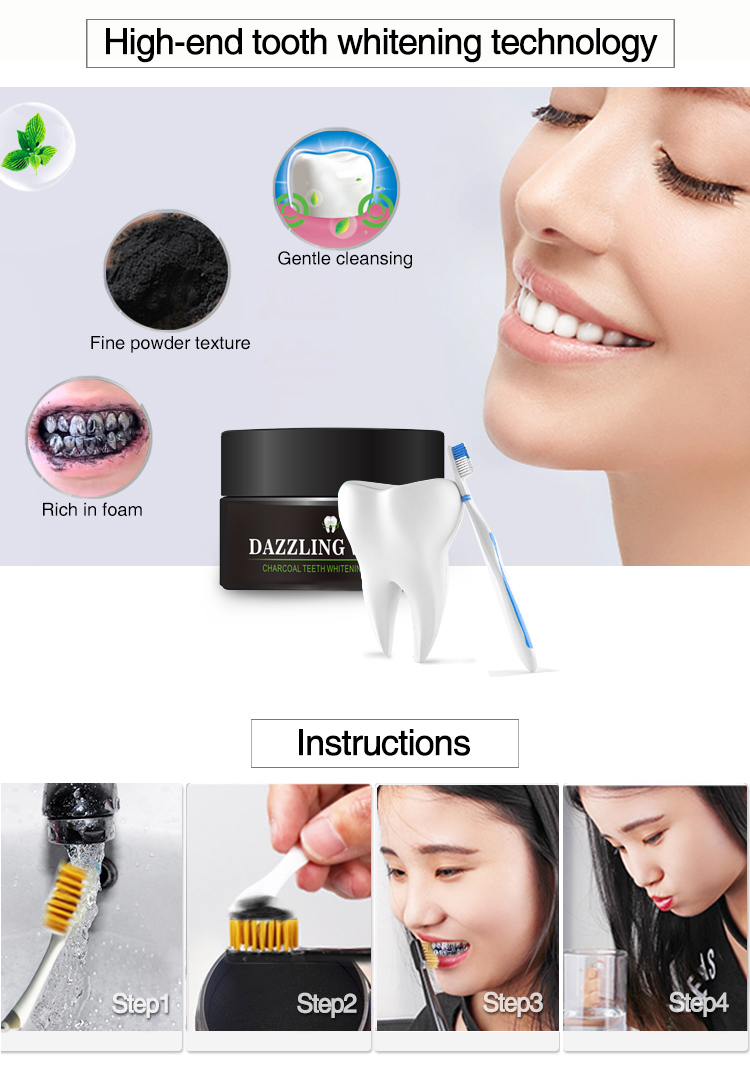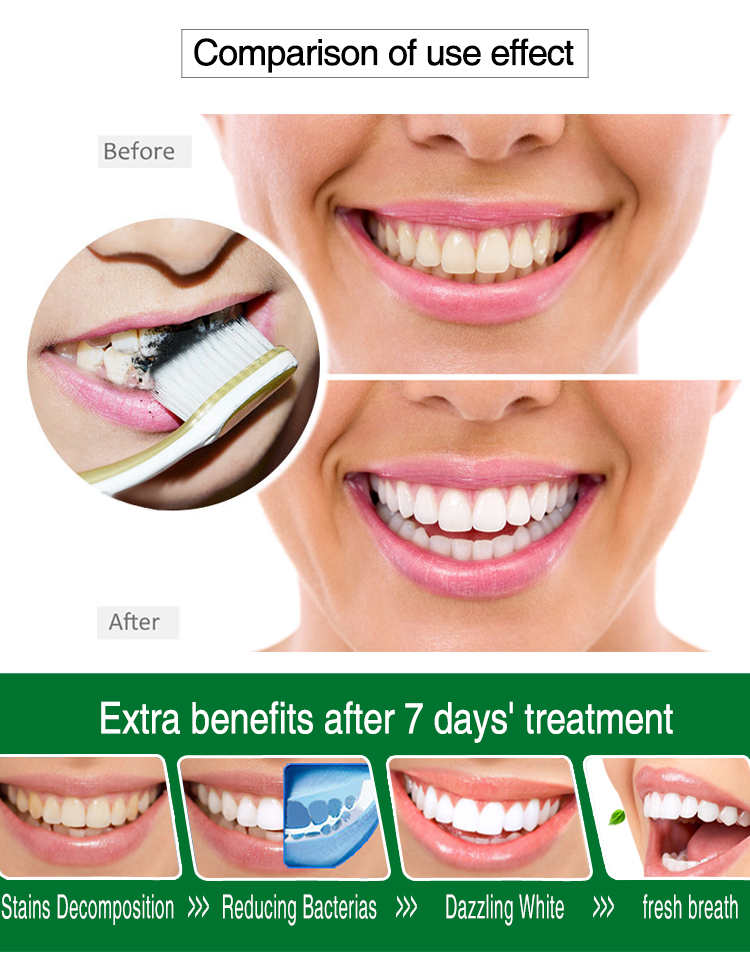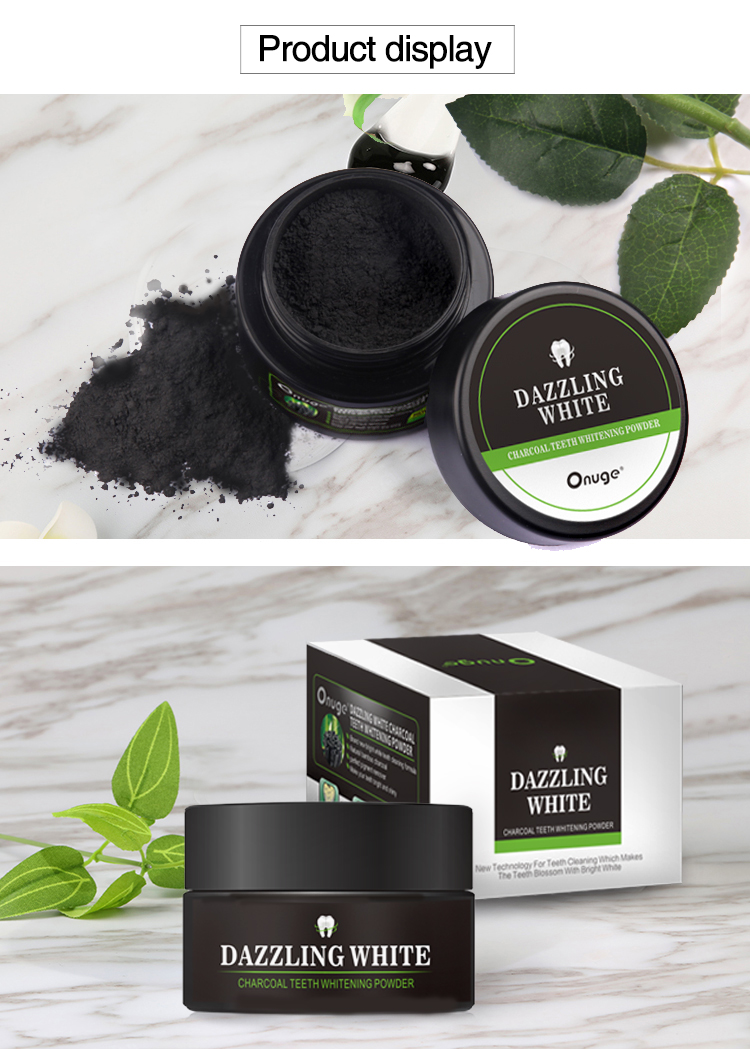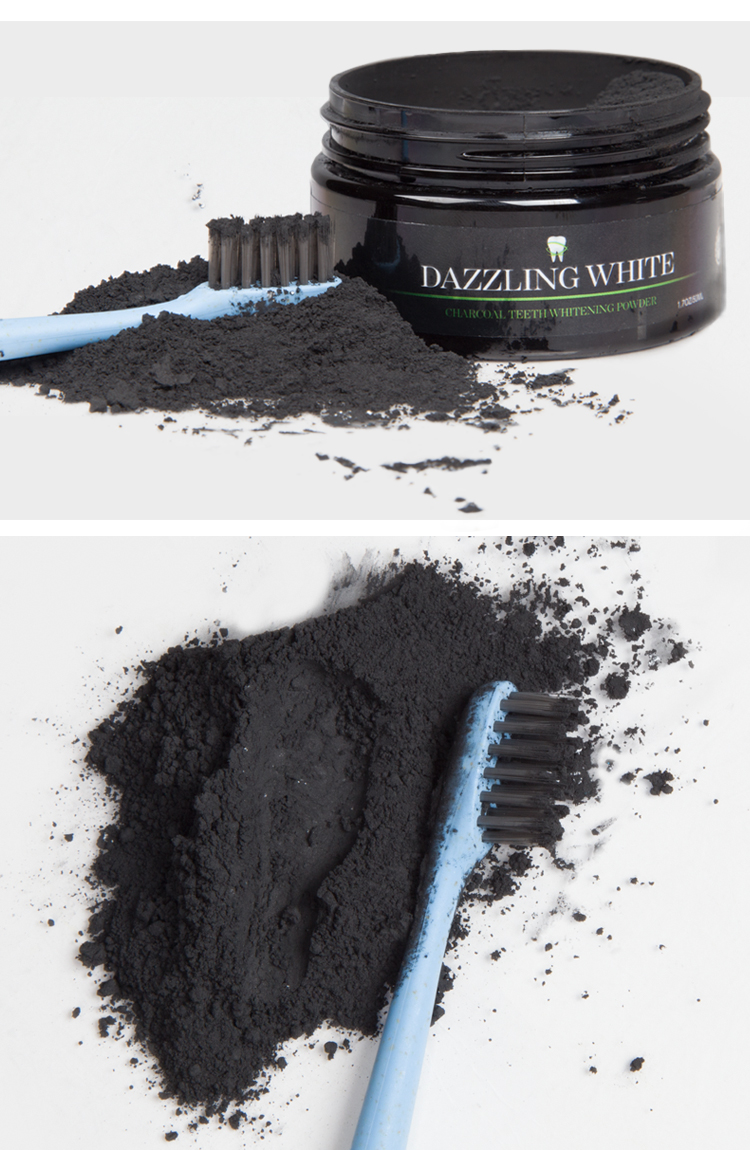 Try Our Products for Free Before You Make Us the Supplier
Request Free Sample